The venue for the Australian Open 2017 is Anglican Church Grammar School, affectionately known as Churchie. The tournament itself will be held in Morris Hall, located at the front of the school as can be seen in the map below.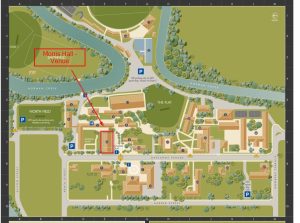 How to get there:
Located on Oaklands Parade in East Brisbane the school is just outside of the city, and easy to access by various modes of transport.
Car:
Access from the Eastern side is likely easiest via Lytton Road which is on the Northern side of the school.
Access from the City side, is easiest via Vulture Street which is on the Southern side of the school.
Parking is available along Oaklands Parade and in the surrounding streets, whilst there is also a small carpark located on the edge of Oaklands Parade and Heath Streets.
Public Transport:
For those staying in the city, there are two methods.
The City Cat Ferry to Mowbray Park Ferry Terminal is one option which will offer nice views of Brisbane and result in a 15 minute walk to the venue.
Buses are the other options with buses 227, 232 and 226N running along Lytton Road and 230 and 235 running along Mowbray Terrace and Heidelberg Street which lies just a couple of blocks away.
For full information on using Brisbane public transport, please see the Translink website.
About Churchie:
Churchie has a long and brilliant history as one of Brisbane leading schools for boys. Churchie is no stranger to chess, and is currently one of the strongest senior teams in Queensland. Churchie's most famous chess son, GM David Smerdon led the school to consecutive victories in the Australian School Teams Championships in the late 1990's.