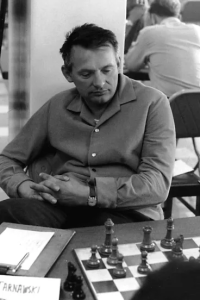 Prominent Queensland chess player Josef (Joe) Tarnawski passed away peacefully in late May 2021 aged 93 years.
Joe was a Queensland Lightning Chess Champion and a respected property developer, who, over 40 years, contributed to the shaping of communities in both Brisbane and the Gold Coast.
Family and friends are invited to attend a Prayer Service for Joe to be held at St Peter Chanel Catholic Church, 41 Chaprowe Road, The Gap on Tuesday June 8 at 12 noon. In a lovely gesture, the family is asking that in lieu of flowers, donations can be made in support of Womens and Girls Chess to the Chess Association of Queensland using the reference Vale Joe BSB:084391 ACCOUNT NUMBER:205017068
Everyone from the chess community who knew Joe is invited to attend the Prayer Service if they wish to.